No, it's not always just grapes in the wine!
Discover this iconography and understand why, we prefer wines from an agriculture without chemistry and winemaking without artifice.
At Cave Do Bon Vivant, it's an ever-evolving selection… The winemakers we choose to work with are craftsmen. Their know-how, far removed from intensive farming methods, induces, depending on the vintage, variable and often low quantities available. Also, we are constantly renewing our selection, depending on the new nuggets we discover, the arrivals and opportunities that are available to us.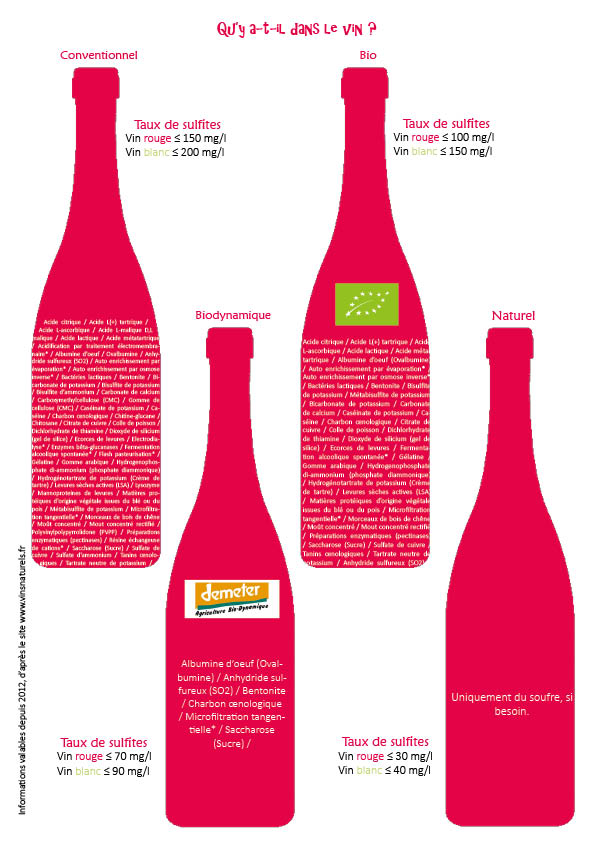 We refer, among other things, to
Portugal

Bairrada as Luus Pato
Do: Antonio Madeira, Cada de Mouraz
Douro: Alice Vieira de Sousa, Clos Fonte do Santos, Lus Saebra, Quinta da Costa di Phao, Quinta do Javali, Quinta dos Lobato, Quinta Maria Isabel
Lisbon: Vale de Capucha
Tres-Os-Montes: Quinta de Arross
Vinho Verde: Aphros Wine, Quinta da Palmirinha, Sem Igual
France
Beaujolais: Domaine Jean Foillard
Bordeaux: Château Climens, Château La Gune, ChâteauPa
villon Beauregard, Château Palmer, Château Potensac, Château Chasse-Spleen, C
hâteau Haut-Batailley, Domaine de Chevalier, Château Clinet, Château La
Pointe, Château Bélair, Château Capet-Guillet, Château Haut-Marbuzet, Château
Léoville Las Cases, Château Clos Haut-Peyragues, Château Guiraud, Château
Haut-Bommes, Château Prost.
Burgundy: Fernand – Laurent Pillot ;D
omaine Bouchard Père é Son; Domaine Seguin-Manuel, DomaineD
upont-Tisserandot, Domaine Geantet-Pansiot, Domaine Tortochot,
Domaine Jean Juillot, Domaine Vincent Girardin, Domaine Hubert Lignier, Domaine Méo-Camuzet, Domaine Albert Grivault, Domaine François Buffet, Domaine A-P de Villaine, Domaine Olivier, Domaine Confuron-Cotetidot.
Jura: Domaine Jean-Luc Mouillard
Languedoc: Domaine Léon Barral, Abbey of Valmagne, Clos Maïa, Domaine de la Grange des Pères, Domaine La Terrasse d'Elise, Les Vignes Oubliés, Mas Julien.
Loire: Clos de l'Elue, Domaine de la Butte, Domaine Philippe Tessier, Bernard Baudry, Philippe Alliet, Château Soucherie, Emile Balland, Domaine Philippe Gilbert, Château de l'Echarderie, Vincent Pinard, Château de Fosse-Sèche, Domaine des Roches Neuves, Domaine Antoine Sanzay, Damien Laureau, Jean-François Mérieau, Clos du Tue-Boeuf, Domaine de la Charmoise, Domaine Deboubertin, Les Cailloux du paradis, Les vins cits, Domaine du Clos Naudin
Rhône: Château de Beaucastel, Château Maucoil, Clos du Mont-Olivet, Domaine Bosquet des Papes, Domaine Comte de Lauze, Domaine de Villeneuve, M.Chapoutier, Alain Voge, David Reynaud, Tardieu-Laurent, Bernard Burgaud, Jean-Michel Gerin, M-S Ogier d'Ampuis, Yves Cuilleron, Domaine Combier, Tardieu-Laurent, Domaine Laura Aillaud, La Ferme des sept moons,
Roussillon: Domaine du Clos des Fées, Domaine Gauby, Domaine des foulards Rouges, Domaine Padié, Mataburro
Southwest: Domaine Combel-la-Serre, Domaine Plageoles
Italy
Sicily: Arianna
Occhipinti
Tuscany: Campi di Fonterenza
Piedmont: Tawjin Nadia Verrua
Spain
Canary Islands: Juan Matias Torres
Georgia
Kakheti as Pheasan's Tears
Samegrelo as Vino Matville
Germany
Mosel: Egon Muller, Willy Schaefer
Usa
Nappa: Valley: Dominus, Ehlers Estate